THE GARDEN OF EVENING MISTS (TGOEM), film adaptasi dari novel laris berjudul sama karya penulis asal Malaysia,Tan Twan Eng, mendapatkan 9 nominasi pada di ajang 56th Golden Horse Awards yang diumumkan hari ini di Taipei.
TGOEM merupakan persembahan Astro Shaw dan HBO Asia dengan dukungan National Film Development Corporation Malaysia (FINAS) bekerja sama dengan CJ Entertainment.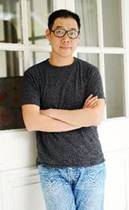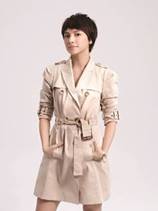 THE GARDEN OF EVENING MISTS dinominasikan untuk kategori Best Narrative Feature (Astro Shaw Sdn. Bhd.,HBO Asia), Best Director (Tom Shu-yu LIN), Best Leading Actress (Sinje LEE), Best Adapted Screenplay (Richard SMITH), Best Cinematography (Kartik VIJAY), Best Art Direction (Penny Pei-ling TSAI, LUM Heng-soon, CHEN Hsuan-shao), Best Makeup & Costume Design (Nikki GOOLEY, Biby CHOW, Penny Pei-ling TSAI, Nina EDWARDS), Best Original Film Score (Onn SAN), dan Best Film Editing (SOO Mun-thye).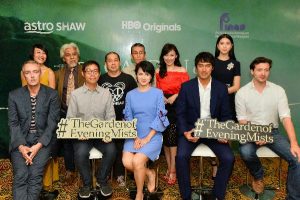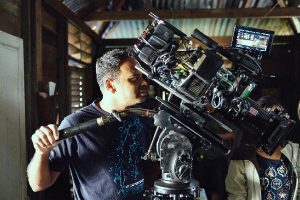 Golden Horse Awards adalah salah satu penghargaan paling bergengsi dan kesohor dalam industri sinema berbahasa China.
Dimulai sejak 1962, ajang ini telah memberikan sejumlah penghargaan bagi sejumlah pembuat film terbaik yang berkontribusi dalam pembuatan film berbahasa China.
Acara  56th Golden Horse Awards akan berlangsung Sabtu, 23 November 2019 di Taipei, Taiwan.
TGOEM akan melakukan debut perdananya secara global di 24th Busan International Film Festival pada 4 Oktober 2019 di the Busan Cinema Center Haneulyeon Theater, dihadiri juga oleh Tom Lin dan Sinje Lee. Selain itu juga akan tayang pada 6 Oktober, jam 16.00 waktu setempat di MEGABOX Jangsan Haeundae 4 dan 11 Oktober jam 20.00 waktu setempat di Lotte Cinema Centum City 4.
Untuk informasi tiket, silahkan masuk ke https://bit.ly/2nsxn4b.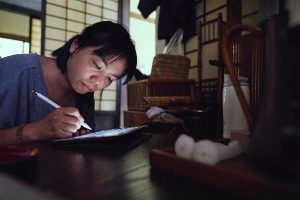 Produksi global ini dimotori oleh sutradara terkenal asal Taiwan, Tom Lin dan diadaptasi oleh penulis naskan peraih Scottish BAFTA, Richard Smith. Film ini melibatkan sejumlah bintang internasional seperti aktris Malaysia, Sinje Lee (The Eye); aktor Jepang, Hiroshi Abe (After the Storm); aktris Taiwan, Sylvia Chang (Love Education); aktor Inggris, David Oakes (Cold Skin), Julian Sands (The Girl with the Dragon Tattoo); dan aktor Skotlandia, John Hannah (The Mummy).
Disadur dari novel peraih Man Booker Prize 2012, berjudul sama karya penulis Malaysia Tan Twan Eng, film ini berkisah tentang Teoh Yun Ling yang, merasakan kepedihan akibat kekejaman Perang Dunia II di Malaysia, mencari penghiburan di perbukitan Cameron Highlands.
Di sana, ketika ia membuat sebuah taman untuk menghormati mendiang saudara perempuannya, is merajut cinta terlarang dengan sosok tukang kebun misterius, Nakamura Aritomo.
The Garden of Evening Mists akan tayang di Hong Kong Asian Film Festival sebagai "Gala Presentation" yang pemutarannya berlangsung mulai 14 hingga 16 November 2019 dan dijadwalkan memulai debut di bioskop-bioskop Malaysia mulai Januari 2020.