Mantan sutradara franchise Twilight, Catherine Hardwicke akan segera menghadirkan sebuah serial drama fiksi ilmiah berjudul Don't Look Deeper akan tayang perdana di Quibi pada 27 Juli mendatang.
Disutradarai oleh Hardwicke,seri thriller futuristik ini dibintangi oleh Don Cheadle (Hotel Rwanda), Emily Mortimer (Mary Poppins Returns), dan Helena Howard (Madeline's Madeline), serta Jan Luis Castellanos (13 Reasons Why), Ema Horvath ( The Gallows Act II), Kaiwi Lyman (Den of Thieves), Harvey Zielinski (My First Summer), dan Belissa Escobedo (The Baker and the Beauty).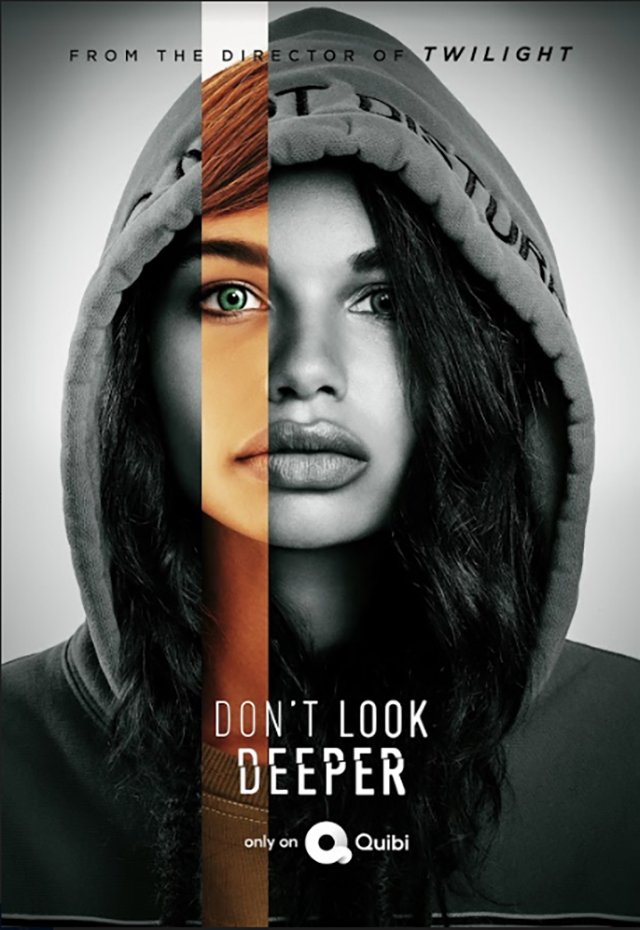 Dengan setting di Merced, California, Don't Look Deeper berpusat pada seorang siswa sekolah menengah atas yang sepertinya tidak bisa menghilangkan perasaan bahwa sesuatu tentang dirinya tidak normal. Dan sesuatu itu adalah … dia bukan manusia. Pengungkapan tentang siapa dia sebenarnya, dari mana dia berasal, dan siapa yang telah mulai mencarinya, menggerakkan serangkaian peristiwa yang tiba-tiba membahayakan seluruh aspek hidupnya.