Trailer baru untuk The Informer dari Vertical Entertainment telah diluncurkan. Film yang akan menghadirkan deretan pemeran yang cukup menarik seperti Joel Kinnaman (Suicide Squad, Altered Carbon) dan Ana de Armas (Knives Out, Blade Runner 2049) ini akan dirilis secara on demand (VOD) pada bulan depan.
Trailer dibuka dengan karakter yang diperankan oleh Kinnaman dan de Armas sedang menjalani kehidupan rumah tangga yang bahagia dengan putri kecil mereka. Kedamaian terputus ketika karakter Kinnaman dipanggil untuk berurusan dengan informan FBI yang terlibat dalam perdagangan narkoba. Segalanya menjadi berantakan, yang menempatkannya dalam situasi genting, sedemikian rupa sehingga dia akhirnya harus kembali ke penjara untuk mengusut perang narkoba dari dalam.
Film ini disutradarai oleh Andrea Di Stefano, yang ikut menulis skenario bersama Matt Cook dan Rowan Joffe. Sedangkan jajaran pemeran pendukung lainnya adalah Rosamund Pike (Gone Girl, Jack Reacher), Common (John Wick: Bab 2, Hell on Wheels) dan Clive Owen (Children of Men, Gemini Man).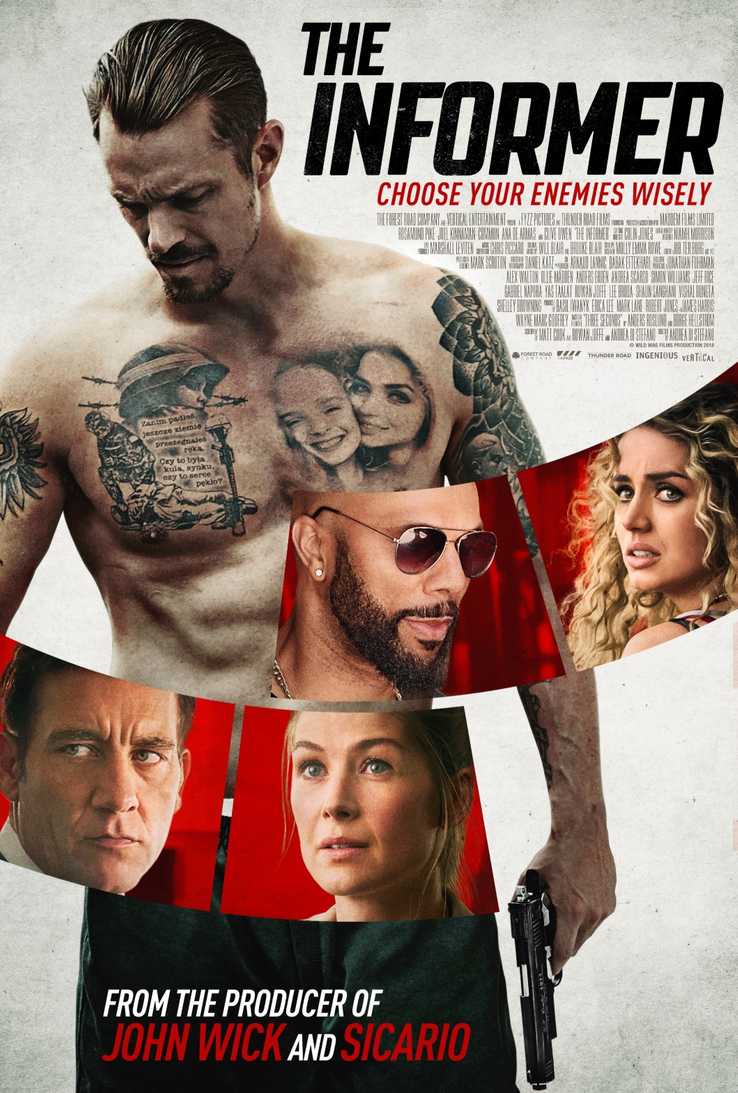 The Informer berpusat pada Pete Koslow (Kinnaman), seorang mantan tentara khusus yang diam-diam bekerja sebagai informan untuk FBI dan bertujuan untuk membasmi perdagangan narkoba dari mafia Polandia di New York. Namun, operasi FBI berjalan kacau, yang mengakibatkan kematian seorang polisi NYPD yang menyamar. Peter kemudian dibujuk untuk kembali ke penjara Bale Hill di mana dia sebelumnya menjalani hukuman karena kasus pembunuhan untuk menjatuhkan kartel narkoba dari dalam.
Sebagai informasi, Joel Kinnaman akan tampil di The Suicide Squad tahun depan dan Ana de Armas, sementara itu, akan muncul di film terbaru James Bond, No Time to Die.